Koos Bronkhorst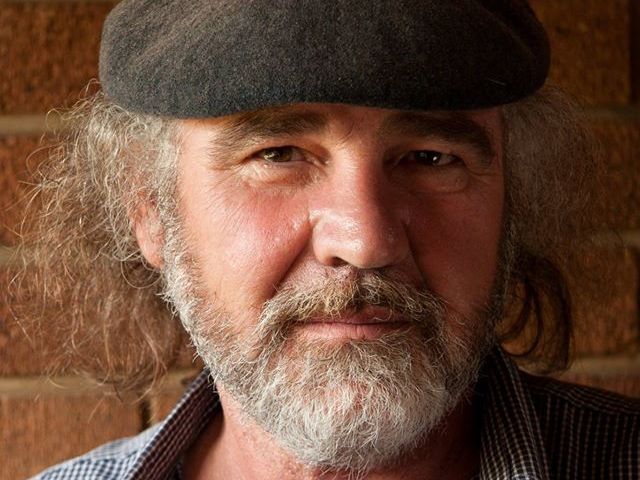 KOOS BRONKHORST (1957) – Koos Bronkhorst was born in Krugersdorp, Gauteng in 1957 and grew up in Pretoria. He started sketching since Primary School. He also started with music at the age of six, playing the trumpet. When he entered High school, he knew he was destined to become an artist and musician.
He had art as a subject in High School 'Voortrekker Hoogte' and was taught music and some basics in painting by his father. After High School, he went for army training and became a 2nd in charge of the TSC band. Two years later he joined the South African Police (SAP) Orchestra and a year later he left the service and started painting part time.
He was called to Swaziland as the Director of Music for the Swaziland Prison Service. During this time, he only did sketches. He returned to South Africa after two years and re-joined the SAP Orchestra. One day he was fiddling about his father's things and discovered an old Second World War ammunition box. He filled it with tubes of artist oil paint and it became his 'treasure chest'. He started painting and never looked back.
He became friends with Enzo Mastromatteo and for the next 20 odd years they were inseparable. Enzo was also friends with Gregoire Boonzaier, Alexander Rose-Innes, Carl Buchner, Maggie Loubser and many other artists. Enzo took Koos' work all over the world. His paintings feature in private collections in Belgium, Italy, Australia, New Zeeland and many other countries.
Rose-Innes and Adriaan Boshoff had the greatest impact on Koos' approach to art. He is also influenced by some British artists like Turner and Constable. He has ignored trends and spends most of his life in isolation from the broader art community.
Koos realized there had to be a greater Power than himself and that he could not survive on his own power. He is very spiritual and believes strongly doing things the right way. This caused him to study the materials and methods of the old masters and he refuses to deviate from this.
Koos beliefs that art belongs to everybody. Art is also therapy without equal. He gets the greatest satisfaction by sharing his knowledge and skills with others by presenting art workshops all over South Africa.
Contact us if you require additional information about this artist or his art.
ART EXAMPLES
NB: Art examples may not be available, and the slide-show below may not display the full art-piece as photo's are cropped to fit into the slide-show. It only serve as examples of an artist's art. Please contact us if you would like to purchase art by this artist.
NOTA: Hierdie berig is ongelukkig nie tans in Afrikaans beskikbaar nie.