Our Services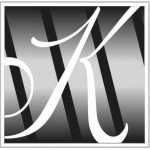 SERVICES – Pretoria Kunskamer Art Broker's vision is to live our dream through our passion of the arts, to be prepared to learn something new every day and to make a conscious difference.
Over the years, investing in art has proven, sometimes spectacularly, that the investment is not only a worthy alternative, but it is more stable and recovers more readily than other investments. On top of that, the investment can be viewed and appreciated privately. This freedom of enjoyment cannot be derived from many other investments.
We thank our customers for their valued support and loyalty, and we look forward to serve you with professional advice and assistance.
Pretoria Kunskamer Art Brokers offer the following services:
NB: Click on a button below for more information about the applicable service.