Stefan Rossouw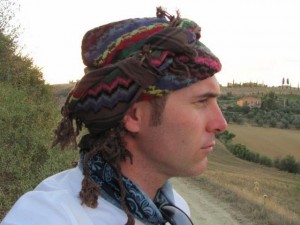 STEFAN ROSSOUW (1973) – Stefan Rossouw was born on 25 March 1973 in Walvisbay, Namibia, growing up on a farm. Since Stefan could remember, all he wanted was to be alone with his colouring books and pencils. His mom supported his artistic development by giving him a new colouring book every time as soon as his book was full.
Stefan was also very fortunate to have art in school. At the age of 11, he went to the Swakopmund Primary School where art was always part of his schooling and childhood. One Christmas, a school friend, Andre Myburgh, received a water paint set and Stefan got to paint with it. After the fourth-time Stefan wanted to borrow it, and by then had almost finished all of Andre's paints, Andre gave it to Stefan in exchange for a drawing of palm trees he did.
After his father passed away in 1985, Stefan attended the Walvisbay High School and he fondly remembers that he and his brother were always doing each other's homework. Stefan was responsible for the biology drawings and essays in exchange for him doing Stefan's maths and woodwork drawings.
After school one day during 1988, when he came into the kitchen, his mother had a map on the table and asked the kids to decide where they would like to move. They all closed their eyes and pointed to the middle of the map, and that is how they ended up moving to Reddersburg in the Free State, South Africa.
It was here Stefan met aunt Drienkie Wolmerans, a teacher and artist in her own right, that changed his life by introducing him to all the various art mediums and supplied him with everything he needed to start him off on his journey as an artist. She gave Stefan all her old oil paints to get him started, and his first oil painting of a landscape is still with his aunt Lenie Muller, who is living in Namibia.
Aunt Drienkie encouraged Stefan to enter an art competition arranged by the SA Defence Force, which he won. She framed all of the works at her own cost and then still bought some of them as well. She also helped Stefan enter and art competition that he won in 1991. Their special friendship led to many adventures as she also taught Stefan how to drive. Her undisputed influence leaves an indelible mark on his formative years and Stefan extends his heartfelt gratitude to her for believing in him.
After finishing school, Stefan went back to Namibia during 1992 and attended art class at Ida Wood Art Studio, where he started to prepare his own canvases, which he still does to this day. It was here though that he had his first breakthrough in oil painting. Stefan executed his first full figure drawings and paintings.
At the age of 20, Stefan moved to Pretoria and met Liz de Haas in Pretoria North, who taught him how to use colour pencils and pastels. Soon after, Stefan moved to Centurion, Pretoria where he met John and Elsa Blem. It was under them he learned portrait drawing, water paint, history of art and various different techniques such as impressionistic, post-impressionistic and surrealism.
Stefan however always preferred to study and render the Old Masters. Seeing a painting of the renowned local artist, Elizabeth Riding, "Highlight of the Harem", original done by Lord Leighton, Stefan knew from that moment that he wanted his art to have the same realistic character.
Stefan had to learn to respect the Old Masters, not trying to reproduce and image, but to understand how and why they did what they did, how they manipulated the eye with paint so that if you look at a work by an Old Master, you are able to see the story it tells in the work, how they took poetry and turned the words into an exquisite painting. You also learn to look very closely at shape and form in order for it to be brilliantly painted.
He has extensively studied the paintings from the Renaissance, Baroque and Romanic periods and has been greatly inspired by artist such as Caravaggio, Lord Leighton and Bourgeois. Stefan has an exceptional, naturally born talent and dedication, combined with an enthusiastic love and devotion for all painting and art forms.
He continuously research new techniques and this, combined with his experience and study of the techniques of the Old Masters, allows him to constantly grow and develop his art form into an ever changing canvas.
Stefan had his first solo exhibition "Reflections" in September 2009 at the Pretoria Arts Association, and his second solo exhibition "Spirit of Movement" in October 2011, and his third "A River Runs Through It" in August 2015.
Contact us if you require additional information about this artist or his art.
ALETTE BESTER IN CONVERSATION WITH STEFAN (2018)
ART EXAMPLES
NB: Art examples may not be available, and the slide-show below may not display the full art-piece as photo's are cropped to fit into the slide-show. It only serve as examples of an artist's art. Please contact us if you would like to purchase art by this artist.
NOTA: Hierdie berig is ongelukkig nie tans in Afrikaans beskikbaar nie.